At The Small Paints Company, we're your trusted experts in exterior painting, dedicated to enhancing the curb appeal and protection of your home. Our skilled outside home painters specialize in transforming the external walls of your property, breathing new life into its appearance. Whether it's a fresh coat of paint for your house, a deck makeover, or reviving your home's trim, our exterior painting services are designed to withstand the elements while adding charm and value to your property. Let us be your go-to external walls painter, ensuring your home looks its best from the outside in.

Discover the difference our expertise can make – choose The Small Paints Company for all your exterior painting needs.
Get in Touch for a No Obligation free Quote

the answer for House Exterior Painters near me
Oh Wow! We try to achieve this awestruck comment after our exterior painters complete your job. 
At The Small Paints Company, we're your trusted experts in exterior painting, dedicated to enhancing the curb appeal and protection of your home. Our skilled outside home painters specialize in transforming the external walls of your property, adding charm and value. Contact us today for a free quote and let's make your home the envy of the neighborhood
We have always taken pleasure in providing excellent customer service when it comes to exterior painter while also painting our clients' homes to a high quality. To top it all off, we offer competitive prices!
We have several years of experience painting exterior walls, house exterior paint, and fences of the houses in North Dublin and South Dublin.
We always utilize materials of the greatest quality.
Protect Your Home From Fungus
Your building's decor is responsible for protecting it from insects, fungus, and harsh weather. Don't settle for a mediocre exterior painter spraying Dublin finish that fades and cracks quickly. Instead, Painting In Color will provide you with high-quality paint that will keep damping, insects, dust, and moss from growing on your walls. Have faith in us; we've got this.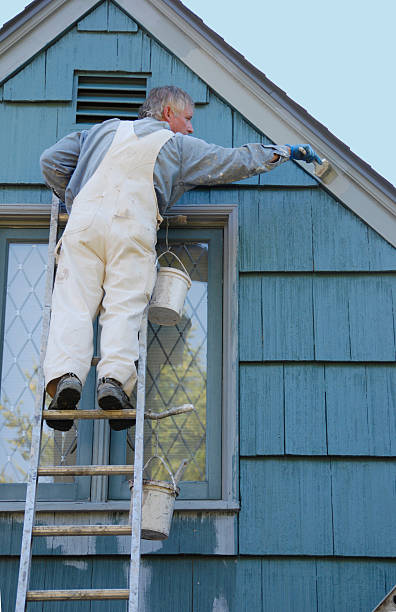 Outdoor Painter | Exterior Painter | House Painter | Outside House Paint | Outdoor Wall Painter | Wall Painter
Our Painting Services in Dublin

Affordable Exterior House Painting
Don't wait to transform the exterior of your home with our top-notch exterior painting services. At The Small Paints Company, we're not just painting walls; we're preserving and enhancing the beauty of your property. Our outside home painters are ready to work their magic, making your home the envy of the neighborhood.
Contact us today for a free quote, and take the first step towards a stunning and protected exterior. We're excited to be your partner in reviving your home's curb appeal, so reach out to us now and let's make your property shine from the outside!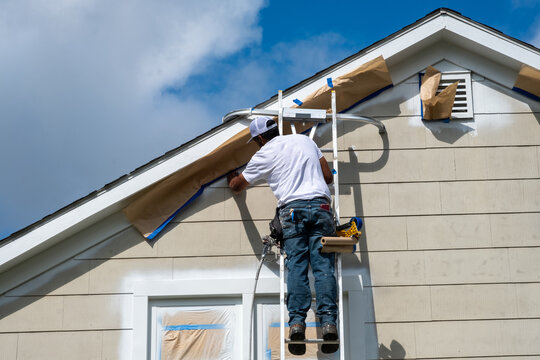 Best Exterior Painters in Dublin
At The Small Paints Company, we understand that exterior house painting is more than just aesthetics; it's an investment in your property's protection and value. That's why we use only high-quality materials and precise techniques to ensure a finish that can withstand the test of time and weather. Our comprehensive exterior painting services cover everything from thorough prep work and surface repairs to the final coat of paint. We pay attention to every detail to exceed your expectations and provide exceptional value for your home improvement project. Ready to refresh the exterior painting of your house?
Expert Craftsmanship: Our skilled exterior house painters bring years of expertise to each project, ensuring a professional finish every time.
Quality Materials: We use only the finest paints and materials to guarantee a vibrant and long-lasting exterior house paint finish.
Enhanced Curb Appeal: Our services transform the exterior of your home, making it a standout in your neighborhood.
Meticulous Detail: We're dedicated to precision, leaving you with a flawless, beautiful finish.
Get in touch with us today for a free quote. Our team is here to discuss your project, offer expert advice, and provide you with a personalized plan to transform your home's exterior. Your dream of a beautifully painted home is just a call away!